Artscow Coupon Code: $8.99 Personalized Calendars!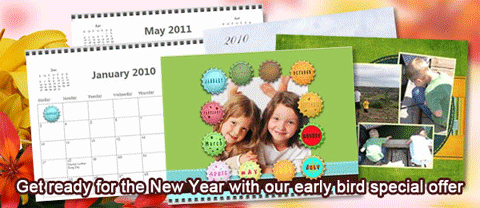 For only $8.99us, you can order a personalized 2010 calendar from Artscow.com, which includes free shipping.
Click here to use the Artscow coupon code online
Coupon Code: 2010CLNDR
Expires: 30th September 2009
This could be a good idea for an advance Christmas present. You could order it now, and put it away for the big day. As it is personalized, you can put lovely photos of family and friends on each page, for the owner to see throughout the year.
I've bought from Artscow a few times - they are a Hong Kong based site that ship worldwide.