Another 10 Free eBooks Today Only @ Amazon.ca (EXPIRED)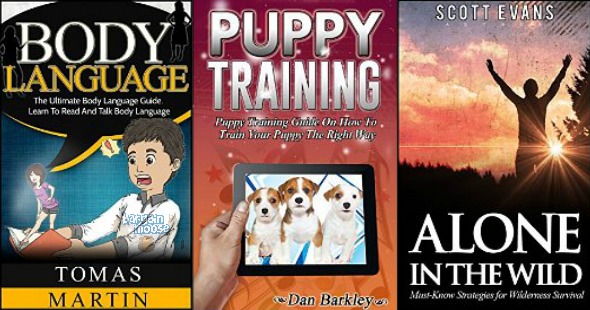 Yesterday, I blogged about 10 free eBooks from Amazon Canada. I hope that many of you got to enjoy that offer, but if not - there are another 10 free eBooks available through Amazon.ca again today! These books are designed for a Kindle but you can download the Kindle app to your computer and read the eBooks straight from there. You can get these eBooks for free just by adding them to your cart to download them. Make sure the eBook still shows up as $0.00 when you add it to your shopping cart as Amazon.ca can end this offer abruptly at any time.
The 10 free Amazon Canada eBooks include:
These books were previously $2.88 - $4.00 so getting them for free is awesome. You also don't have to worry about any shipping and handling fees since they are downloadable eBooks. So after you download and read all of these books for absolutely free, there should be no reason why you can't survive alone in the wilderness without running out of money while potty training your child.
(Expiry: 21st December 2014)