Amazon Canada: Wilton 50-Piece Ultimate Decorating Tool Caddy Only $50 (Was $108) - Expired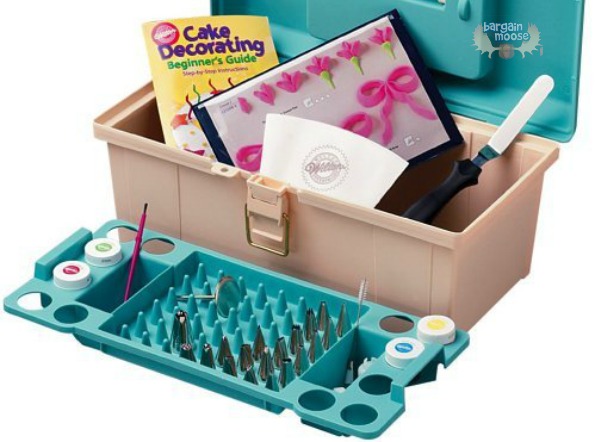 Head over to Amazon today and get the Wilton 50-piece tool and caddy decorating set for only $49.98, was $108.
This set would make a fantastic gift idea for the aspiring baker and decorator. I've said before I can't bake to save my life, but my husband loves doing stuff like this and he would appreciate a fun set like this to experiment with. It has a number of round, star, basket weave, leaf, petal and so many more tips. It also includes tools like a flower nail, tip brush, professional bag, disposable bag, spatula and more. On top of that you'll get some icing, a practice board with stand and the cake decorating beginners guide.
You'll also have a very handy storage case to store it all in! Reviewers rated this item high and said they had bought it for gifts, but kept it for themselves.
As I was writing this post, the original deal I had for you was for $39, but as Amazon is known to do, they changed the price to $49. This is still a good deal as I couldn't find it at any other store for less than $60, unless it was sold out.
Shipping will be free on this purchase from Best Buy, as it is on purchases over $20.
(Expiry: Unknown)