Amazon Canada: Vacu Vin Gift Box Tapas Set (Green/White) $12.41 (Reg $65)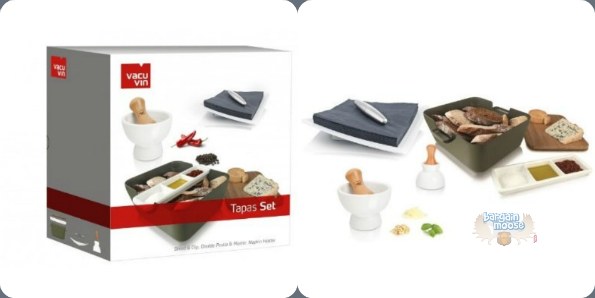 This fantastic little Tapas Set is excellent for entertaining, and on for 81% off at Amazon Canada. Get the Vacu Vin Gift Box Tapas Set for only $12.41, regularly $65!
The set comes in green/white and includes the following:
tray for serving breads
ceramic dish for tapas
bamboo lid for cutting
Napkin holder
Pestle and Mortar
I paid much more than $12.41 for my own mortar and pestle - a really useful instrument for getting the best out of your spices! Together this set is really a good deal.
Expiry: Unknown