Amazon Canada: The Exorcist Blu-Book Now $9.99 (Was $37.99)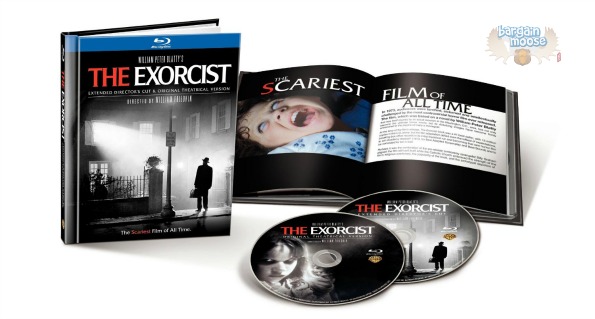 I'm not a horror fan, but I have heard good things about the Exorcist as a horror movie. The Exorcist (Extended Director's Cut & Original Theatrical Edition) [Blu-ray Book] is on sale for only $9.99, originally $37.99!
This disk set has an astounding 398 reviews with a 4.5/5 star rating!
This is a 2 disk set with tons of extra features:
Director's commentary
Raising Hell: Filming the Exorcist
The Exorcist Locations: Georgetown Then and Now
Faces of Evil: The Different Versions of the Exorcist
Trailers, TV Spots and Radio Spots
Director's Introduction
The Fear of God
Filmmaker Interviews
Sketches and Storyboards
Original Ending
40-page booklet with pictures, cast details and background information
Pick up this set for a scary good price!
Expiry: Unknown