Amazon Canada: Knack for PS4 only $40 (Save $20)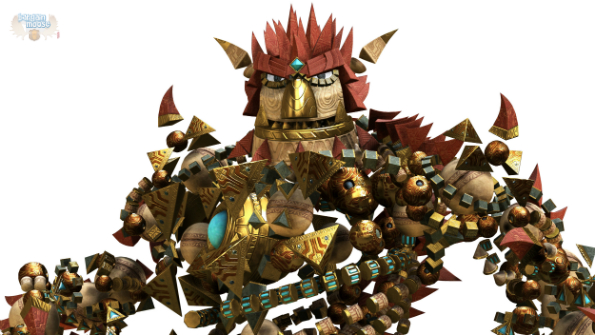 Bring platformer beat 'em ups back in to your life for $40 from Amazon Canada!
First I want to talk about the deal then I want to talk about the game. The deal is great. The PS4 is brand new and games are still $60. There is no reason to put PS4 games on sale right now since the console is so new and the holidays are here. Regardless, here it is, Knack for PS4 for only $39.99! That's $20 off the original $59.99 price. One thing to note is that some company seems to have bombed Amazon and is showing up as the first search result when you search for Knack on Amazon.ca. They are still selling the game for $59.99 so make sure you use the link above to get the better deal!
I'm a huge gamer but I'm weird in that I don't have a lot of time to game. The main reason for this, of course, is life. I work full time overnight, do BargainMoose, write fiction and have a wife and kid. That doesn't leave me a lot of time to game. Because of that I don't watch a lot of game trailers or read much news. If I do I just get frustrated because I'm watching videos or reading news about great games that I will never have time to play. While I had heard of Knack, I hadn't looked in to it because the game I got with my PS4 is Assassin's Creed IV: Black Flag. Looking in to Knack would just be torture.
But for you, dear reader, I have tortured myself. And what torture it was! I really, really want this game. It's a platformer beat 'em up that is very similar to Spyro and Crash Bandicoot. I even googled "Knack Spyro" just to make sure I wasn't missing something. I wasn't, there are a bunch of articles on how Knack harkens back to Crash Bandicoot and Spyro. If you loved those games and much as I did, Knack is a game you need to get. If you don't know who Crash and Spyro are, well, shame on you. Don't miss out on knowing who Knack is!
Since it's over $25, shipping is free!
(Expires: Unknown)