Amazon Canada: KitchenAid 5-Quart Glass Bowl Was $80 | Only $40 After Rebate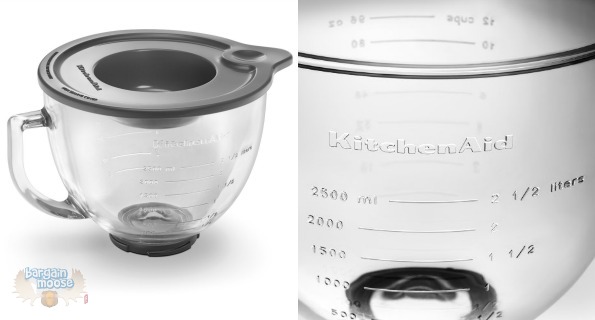 Amazon Canada has a KitchenAid 5-Quart Glass Bowl on sale from $79.99 down to $59.99. It qualifies for a $20 mail-in-rebate from KitchenAid so the total price the glass bowl will cost you is around $40.
This bowl fits all tilt-head KitchenAid Mixers (with the exception of the Accolade). I own an Artisan and it fits it just perfectly. It is a 5 Quart bowl - which is actually huge, it holds an absolute ton!
The rebate form is actually pretty easy. I have done two rebates before (though I forgot to do my rebate for my glass bowl... sigh, it was during finals!) and though they can be mail-in-rebates you can also file them online. You just scan in your receipt and the barcode info, plus fill in the required form and you are golden. Your purchase must be made between January 4th and February 21st, 2013 to qualify.
Free shipping on orders of $25 or more.
(Expiry: Unknown)