Amazon Canada: J Fit Fitness Gear 20% Off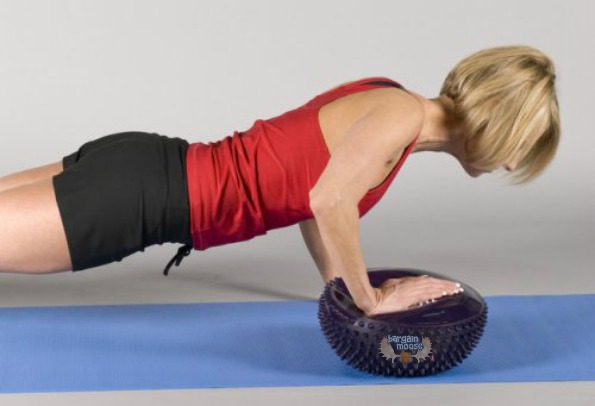 If you are getting fit and realize you might need more equipment than you actually have, you should look at the variety that is on sale at Amazon. Get J Fit fitness gear for 20% off.
Whether you are into pilates, yoga or the harder stuff, J Fit has a wide selection of gear.
Kettlebells are wildly popular right now and I absolutely love them! You can get a full-body workout using kettlebells, just be sure not to do them in front of anything important as I've seen a number of people lose control of them and watched them go flying. Let's just say your husband won't be too pleased with a kettlebell through the front of his big screen. This 30-pound cast iron kettlebell is over $20 off, now $56.16, was $79.99. Thirty pounds is quite heavy when it comes to kettlebell exercises, so you won't be able to do everything with this size, so check out this 8-15lb set, which has four kettlebells included for working both sides of your body at the same time. With the smaller ones, sometimes you can double up in one hand to get a heavier weight, which saves you from buying the larger one as well.
Did you know traditional cardio is out and interval training is in? Interval training is short bursts of intense exercise and short breaks. There are many ways to do it, but I like to do my strength training with the short bursts of jump rope, jumping jacks, burpees, etc., in between to keep my heart racing. J Fit sells a speed rope and it is only $13.75, was $17.19.
My biggest fitness issue is my core and J Fit has a huge selection of items that work your core, like this 13-inch balance pod, which frightens me, but I know I need. It was $39.95, now $25.56.
I've also heard quite a bit about the benefits of foam rollers and there are quite a few on sale here too.
Shipping is free on orders over $25.
(Expiry: 9th March 2014)