Amazon Canada: Deals on Healthy Cooking Cookbooks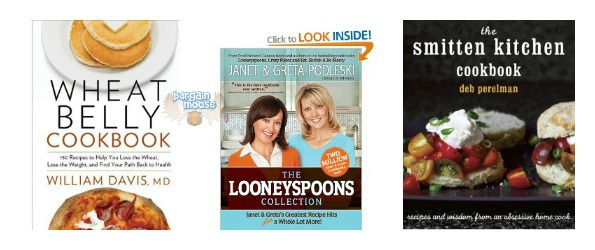 Get help to get healthy for the new year with these great deals on cookbooks from Amazon Canada.
True Food: Seasonal, Sustainable, Simple, Pure is a cookbook with a mission. The owners of True Food Kitchen set out to make every dish in the book delicious, but also promoted well-being. With essays and over 125 recipes, this book is a healthy eater's dream. Now only $20.68, regularly $32.99.
Wheat Belly is actually a book that changed my life. Realizing that wheat is to blame for belly fat, upset stomachs and a variety of other health concerns, I personally have limited my consumption of wheat, and let me tell you, it isn't easy. The Wheat Belly cookbook makes it much easier. With over 150 recipes, daily menus, the newest research, tips and success stories, this cookbook will lead a revolution in your kitchen. Now only $15.67, regularly $24.99.
Janet and Greta Podleski also had a mission: to recreate the recipes we love, while reducing fat and calories and still making it taste good. Celebrating their 15th year anniversary of their first cookbook, they've released The Looneyspoons Collection, which is filled with over 400 pages of their most popular recipes, plus tips on healthy living, weight loss and even anti-aging. This book will crack you up! Now 50% off, get it for only $17.48.
These items have free super saver shipping.
Expiry: Unknown