Amazon Canada: Clint Eastwood 40 Film Collection Was $165 | Now $66 & Free Shipping (EXPIRED)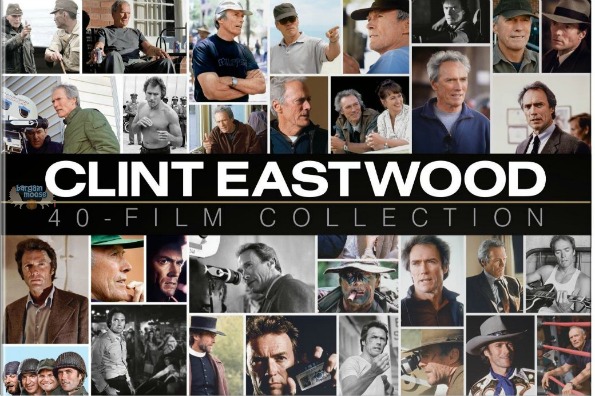 You don't mess with Clint Eastwood. He is the quintessential badass of the screen. My kids will never have someone so badass in their movies as him. Watch every single one of 40 of his films with this hot sale from Amazon. Regularly $165, now $65.99, you'll get all 40 films in one kick butt collection on DVD with free shipping on top.
While I typically don't watch macho type movies, one of my favourite all-time movies is Gran Torino. This movie is included in this collection. If you haven't seen it, it is a serious must-have! The emotions I had watching this movie, set in a changing Detroit neighbourhood were remarkable. It is one of those movies that leaves you with all sorts of questions of how to make the world a better place. Even still, Clint Eastwood is so fantastic in it as a grumpy old man who pretty much hates everyone (or so he wants you to believe). One reviewer on IMDB said this, and that summed it up perfectly:
This movie made me laugh and cry at the same time.
But, lets say you don't like Gran Torino, well you've got 39 other choices! Other names I recognized are the iconic Dirty Harry, Mystic River, Letters from Iwo Jima, The Dead Pool and The Bridges of Madison County.
This would make a fantastic Father's Day gift for the dad who has those old school, tough guy values and loves a good movie. Go ahead, make Dad's day. The majority of the reviewers also enjoyed this collection and named off movies as their favourite that I had never heard of.
Costco sells this set for $108.99; Best Buy sells it for $144.99. So, just with those two comparisons, you know this is a great deal.
Shipping is free as it surpasses the $25 minimum.
(Expiry: 1st June 2015)