Amazon Canada: Baby Bonus Week With Up To 70% Off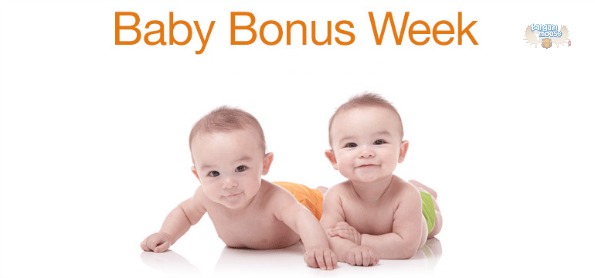 Amazon Canada has baby bonus week going on, with deals on baby items and up to 70% off. I noticed that not everything they are advertising is on sale, but it still might be the lowest price available anyway. I'll do a little research for you and find you the best deals.
Being a new parent can be so overwhelming, what with all the sleepless nights, learning to feed the baby, and why is he crying??? On top of that you need to figure out what gear you really need before baby comes, so it is right there so you can use it when you need it. Because really, who has time to shop for baby gear with a new baby? Being a mom of three, I've had gear that I've loved and would highly recommend and I've had gear that just wasn't worth the space it took up.
A humidifier is a must-have and I didn't learn this until later in my kid years. Babies and little kids can't breathe when they are sick and a humidifier helps to humidify the room so their nasal passages clear a little bit. Try one night without and the next with it and you'll be a believer. This one is a cute monkey, but there are other animals also for sale and some plain ones too. Was $59.99, now $51.99. It sells for the full price at both Sears and Home Depot.
Since baby is sick and can't breathe a nasal aspirator is also an amazing tool to clear the cavities. This one is over 50% off and now only $4.76, was $9.99.
Want to get some housework done once in a while? Get baby this Baby Einstein caterpillar and friends play gym and baby will play on his/her own for a few minutes! Some babies even fall asleep under there. Was $59.99, now $44.97.
Check out the sale on cloth and disposable diapers too.
Shipping will be free if you spend over $25.
(Expiry: Unknown)