Amazon Canada: 65% Off Duracell AA Coppertop AA Alkaline Batteries, 12 Count - Now $4.92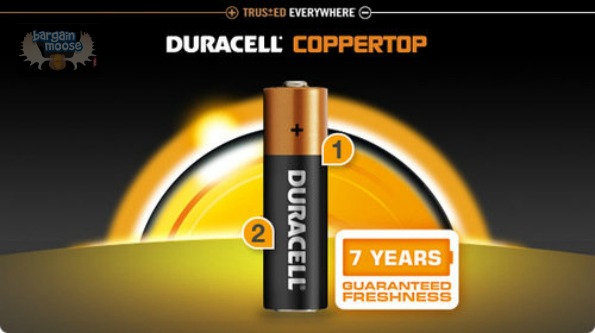 If you use a lot of batteries, or perhaps your stock has just got a bit low: get this excellent deal from Amazon. Save 65% on a pack of Duracell AA-CTx12 Coppertop AA Alkaline Batteries, 12 Count. Originally $13.99 you will only pay $4.92!
Duracell Guarantees their batteries will stay fresh for 7 years, so buy without worry. I think it is always a good idea to have some batteries around incase the power goes out, and you need to power a few flashlights or perhaps a radio as well.
I price compared with Well.ca who has these batteries priced at $18.99! A 10-pack at Future Shop will run you $13.95. Amazon Canada certainly has a stellar deal.
Free shipping on orders of $25 or more.
Expiry: Unknown