Amazon Canada: Awesome Deals on Batteries!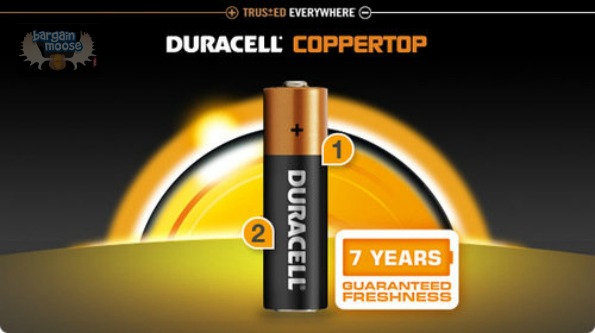 If you use a lot of batteries, or perhaps your stock has just got a bit low: get these excellent deals from Amazon. Save 51% on a pack of Duracell AA-CTx12 Coppertop AA Alkaline Batteries, 12 Count. Originally $13.99 you will only pay $6.83! Also get over 70% off small batteries!
I posted a similar deal (that was a little higher discount) a couple weeks ago and they sold out fast! So if you want these, better be quick!
Be sure to check out these incredible small battery deals as well:
Free shipping on orders of $25 or more.
Expiry: Unknown