Amazon.ca: Up to 65% off the "For Dummies" Books from $8!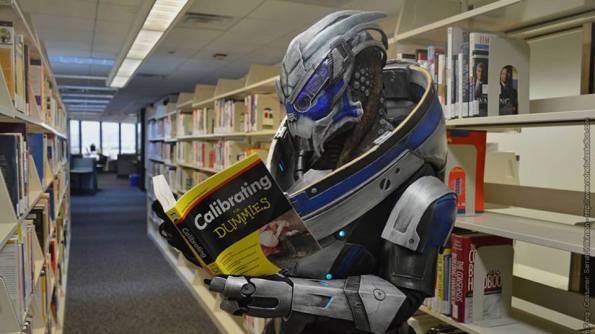 Attention all dummies! Just kidding. If you are looking to learn about anything, then you may be interested in this sale that Amazon.ca currently has. For a limited time, you can shop at Amazon Canada and take up to 65% off the "For Dummies" books. You can get anything from "Fitness For Dummies" to "Anger Management For Dummies" and in between. The prices start as low as $8.05, so try your luck and have a look at the books available. Spend $25 to get free shipping from Amazon.ca.
This Christmas I bought "Facebook For Dummies" for my Grandmother, and I am not sure if it helped out or not - but it was a great idea. Before receiving the book, my Grandmother would call me almost daily asking for me to walk her through some sort of complicated issue that she had with Facebook. There were numerous occasions where she asked me how to message someone, and then ended up posting the message (good or bad) as her public status. Sigh! Now she asks me to clarify things that the Facebook for Dummies book tells her, so I guess that is better. This book is available for just $15.59 but there are so many others available for awesome prices right now.
One of the "For Dummies" books that catches my eye is this Meditation For Dummies book. It can be yours for just $10.50, and it will help you learn all about the ways of meditating. This book will teach you everything about meditating. From where to sit and what to wear to developing your own meditation practice, you will be a pro in no time.
If meditation doesn't help you cool that temper, then you can purchase Anger Management for Dummies. This book is now just $16.79, and I personally love that it pictures a volcano on the front cover. Anger Management for Dummies will help you get a handle on your anger - which is a completely normal and healthy human emotion. This book will help you manage and channel your anger properly, to give you a more positive life.
There are way too many "For Dummies" books available for up to 65% off, so have a browse and see what you can find. You may want to snag a few of these books while they are priced so well. Amazon Canada offers free shipping on all orders over $25, so that is your best bet with this offer. Be quick though, we all know that Amazon Canada is known for their ever-fluctuating price tags.
Moosers, do you enjoy the "For Dummies" books?
(Expiry: Unknown)