Amazon.ca: 50% off The Hunger Games Trilogy Hardcover Box Set (Save $30)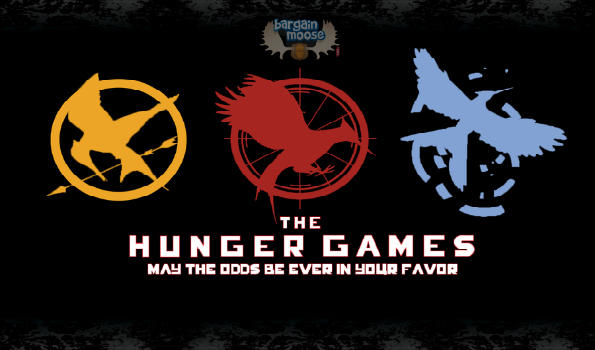 The Hunger Games is the biggest book-to-movie media property since Twilight and the fine folks at Amazon Canada want you to hop on the band wagon for cheap!
The box set is normally $59.97 but after the $29.98 discount, you only pay $29.99! It's a really good deal on an extremely popular series. I haven't personally read it and I don't really intend to. That's more my disdain for anything the lame-stream media tries to cram down my throat as opposed to an actual critique of the books. That's a topic for another place, in any event.  A ton of people love this series and a lot of them seemed to love it before the movie came out so that's always a good indicator.
Another interesting thing that I saw on this sale was that Amazon limited it to three per customer. Amazon generally doesn't do that because, well, they're Amazon. They have warehouses full of stuff and for them to say "Woah, hold on, this deal is SO good, we might not be able to fulfil more than thee units per customer," is pretty big. Even if the issue is more along the lines of "we don't want to sell all these right now, we want to have some people buying them at full price," it's still a good indicator. It means that they know the item is so hot and so in demand, that they'll make money off it regardless of the price.
Shipping, as always, with things over $25 on Amazon, is free.
(Expires: 12th October 2012, 3:00AM ET)