Amazon.ca: 50% Off Box Set of The Hobbit & The Lord of The Rings Books + MORE Tolkien Deals!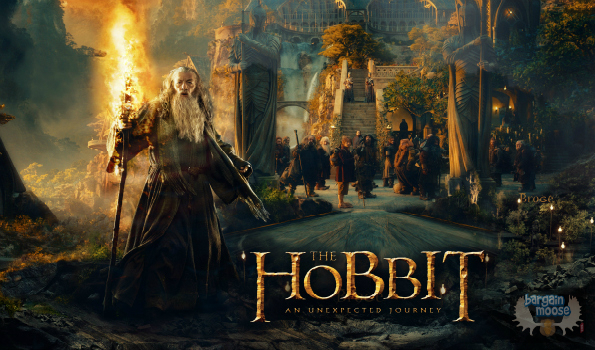 If you want to be the coolest nerd watching The Hobbit for the 32nd time, you need to bring this box set of the books along with you. Amazon Canada will sell you the box set for cheap but be warned, if you are wearing your wizard robe when they deliver it, Amazon can't sell you your self respect.
The books are normally $49.99, but the 50% off gets you the books for $25. As it turns out, that is just the right level to get free shipping. How thoughtful of them, huh?
I mentioned in another post that I dislike The Lord of The Rings series or any of Tolkien's stuff. I'm sure I could actually dig his work but I, as I mentioned in that other article, couldn't sit still enough to read it when I was a kid and absolutely despised the few bits of the movies that I could actually stomach. That being said, I've actually been tempted by the Hobbit so maybe I'll strap myself to the couch and force my self to watch one of the movies. Maybe.
I said in the title that I have more J.R.R. Tolkien deals for you and I do. The first is two different editions of The Hobbit that you can find here:
The Hobbit Two Volume is a good deal, but there are other retailers who have the movie tie in version of The Hobbit for the same or nearly the same price, so it isn't as good a deal unless shipping from Amazon happens to work better for you.
The other thing you should look it is Amazon Canada's Tolkien store. Not everything here is an especially good deal but it is a convenient place to get your Tolkien fix all in one spot.
(Expires: 7th January 2013)