3M Polarizing LED Task Desk Light Was $159 | Now $79 & Free Shipping @ Amazon Canada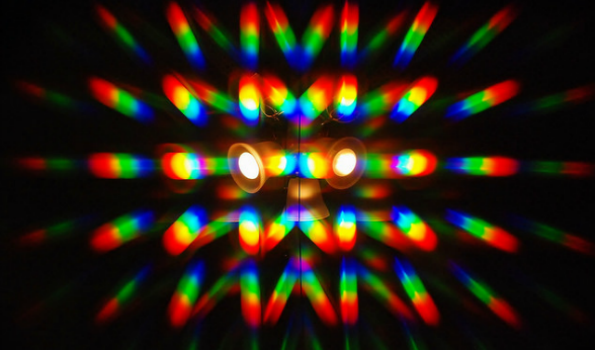 Improve your productivity with the 3M Polarizing LED task light for your desktop. This desk light was $158.96 but is now $78.99 @ Amazon.ca. You will also receive free super saver shipping with this purchase.
While I work from the comfort of my home now, it has not been that long since I worked in an office. Long days in stiff chairs with unfiltered lights can be straining on both your eyes and your workflow. I find that this time of year the strain from artificial lights can be worse than winter. You know you are missing the sunshine outside. Many of us spend most of our day in our offices and can benefit from products that will help us improve productivity.
You can improve your workspace with this fantastic 3M Polarizing LED Task Light. This lamp has a touch sensor and gives you five individual light settings so you can get the brightness just right. I find that the light level is very important if you work at a computer or do any type of deskwork that requires concentration. The light level adjustment and the polarized lens are the biggest selling features for this lamp. If you are curious about how polarizing filters work, check out the way this science activity for kids from the Exploratorium in San Francisco, California breaks down the concept using polarized sunglasses.
Elsewhere this fully adjustable lamp has a high price tag. I searched using the model number and found this lamp for $163.89 @ NCIX. Search a little more and you will find this lamp for $172.99 @ Tiger Direct Canada. For $192.36, Newegg Canada will sell you this lamp. Your best price is at Amazon Canada for sure.
There are no reviews on this lamp currently on any of the Canadian retailers where it is available for purchase. If you hop on over to Amazon.com there are three views of this lamp. All three reviewers seem happy with the product, and it has a rating of four and a half stars out of five.
While we are on the topic of light, my husband is a stickler for sunglasses. He refuses to buy sunglasses unless the lenses are polarized. The amount of glare they reduce is quite phenomenal, especially when you are driving at sunset or sunrise. Please do not tell him I borrow his expensive, bug eye pair of polarized glasses in the car sometimes when he is not around. This lamp should provide the same quality of light reduction. The polarized filter on the lamp will help reduce glare and eye strain.
Image Credit: Karen Lewis 2013
(Expiry: Unknown)