30 Day Free Trial of Kindle Unlimited @ Amazon.ca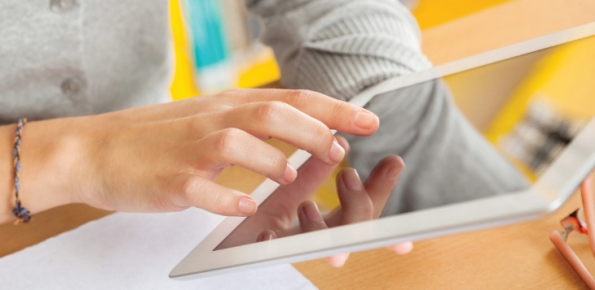 If you enjoyed my post about getting $8 free credit by downloading the Amazon Kindle app, then you're going to love this offer too. Amazon Canada is now introducing Kindle Unlimited. Much like our American neighbours, we now have the freedom to explore over 750,000 book titles. While this membership would normally cost you $9.99 a month, right now you can get a 30 Day Free Trial of the Kindle Unlimited offer.
Any device can download Kindle Unlimited from Amazon.ca. That means you can virtually read from over 750,000 titles on your iPhone, Android device or other smartphones and tablets. There are many popular titles to choose from. If you  have yet to read The Hunger Games by Suzanne Collins, then now is the perfect chance. This book was one of my favourites, and if you enjoyed the movie then you will adore the book. The original list price of the digital copy of The Hunger Games was $12.99. Right now it is on sale for just $6.99 but that fee will be waived if you sign up for Kindle Unlimited.
Maybe you have a baby on the way, or are planning on having a baby. You can also choose to read What to Expect When You're Expecting during your free trial of Kindle Unlimited. This book is great for all sorts of information pertaining to pregnancy and motherhood. This was my go-to book all through my pregnancy and helped me with a lot of questions when my doctor was not just a phone call away. This book would normally cost you $16.95 but is on sale for $9.99 right now. When you start your free trial of Kindle Unlimited, you will be able to read it for free.
Having the ability to read Kindle books on your mobile device has many perks. Books can be heavy - so by downloading Kindle Unlimited you're not only getting convenience, but the ability to choose from multiple books on your travels as well. Sometimes I finish a book halfway through my travels. It would be very convenient to just select another book on your mobile device. There are so many books from DIY Projects to Brain Training and Wilderness Survival Guides.
Unfortunately this offer is not available to Quebec residents at this time. Also, please be careful to cancel your subscription if you don't want to pay the $9.99 monthly fee. Otherwise you have authorized them to charge your credit card until you cancel. You can cancel at anytime by heading over to the account settings and adjusting the settings there.
(Expiry: Unknown)