2 PS3 Games For $40 @ Amazon Canada
There's another video games deal online @ Amazon Canada which is worth a mention. If you choose 2 Playstation 3 games from the selected titles, you get both for only $40.
The list isn't huge, and it is mostly a few classic titles. But I thought it would be good if you were looking for a few cheap stocking fillers for Christmas, for a family member with a PS3.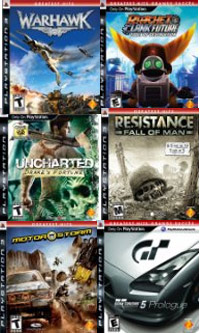 You can choose from:
Each title is $29.99 alone, but adding 2 to your cart comes to a total of $40.
What's also great about this promotion is that because you have passed the $39 threshold, you also get free shipping.
Ends 21st November 2009.