Gamefly Coupon: Save 20% on All Digital Downloads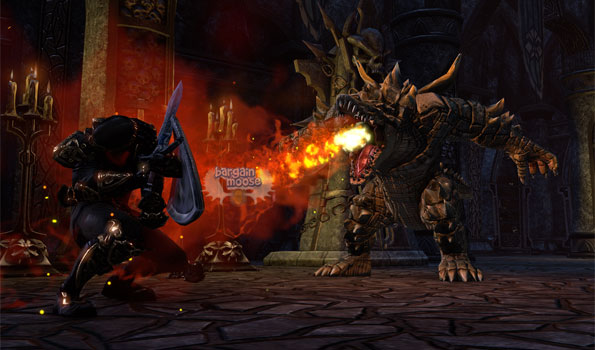 Celebrating Single Awareness Day on February 14th 2014? Although our Valentine's Day gift ideas may not be for you (well, except for that awesome Wayspa deal perhaps), I did find something else to occupy your time: 20% off all digital downloads at GameFly!
Get your gaming on @ GameFly.com now
Coupon Code: FEB20OFF
Discount: 20% off all digital downloads
Expiry: 28th February 2014
A couple of days ago, Shawn wrote about a promotion at GameFly for up to 75% off the Battlefield titles and while this is still a special you can most certainly still take advantage of, if you're not much into combat games, then make sure to use the above code instead on any other game!
Although it's been on my "must play" list for a while now, a game that I have yet to play is The Elder Scrolls and if you haven't either and are looking for a game to fully immerse yourself into, then that's definitely a really good choice. Do keep in mind that this is one of those highly addictive games and while it might take some getting used to, once you're in it, you will then be breathing and living this open world fantasy game as if the medieval times had suddenly taken over 2014. With the GamyFly coupon, it can be yours for just $48 (reg. $59.99).
If puzzle games are more your style, then perhaps Critical Mass may be more up your alley as its a strategy game that is crafted within a 3D world. At $1.59 (reg. $1.99) with the discount, you definitely don't have much to lose!
In any case, those two games are just the tip of the iceberg as to what you could play because GameFly has countless of games available in categories such as : action/ adventure, arcade/ puzzle, family/ party, indie, racing, RPG, sports and strategy/ sim. In fact, I triple dog dare you to not find a game to get lost into!
As usual, this code can also be found on our GameFly coupons page for greater accessibility.
Is there a game you have been wanting to play for a while? Which one is it?