Weekly Contest Roundup: Free Chocolate For A Year, $5000 RESP & More!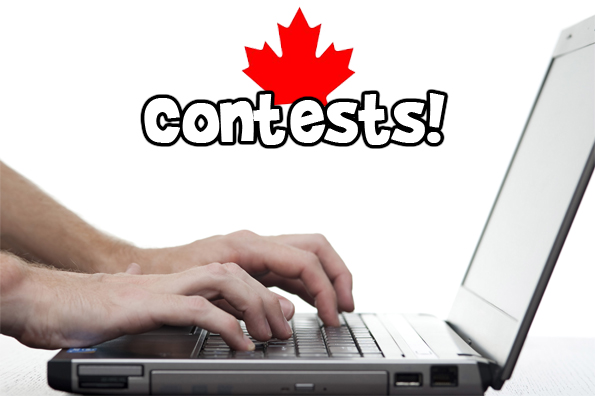 Honesty time: have you already spent more than you were planning to this holiday season? Then enter all of the contests below for a chance to score yourself some freebies and balance out your December spending! ;)
Air Canada - Although the glitch that we reported on a couple of days ago has since been fixed, you can still enter Air Canada's GiftMassive Giveaway for a chance to score either a discount on your flight or a free booking! Just enter your e-mail address and the security image to participate. Ends December 24th.
Ardene - Every day, check out Ardene's Instagram for a chance to win a $50 gift card. To enter, you need to complete a select sentence. Winners are chosen daily until December 25th.
Fruits & Passion - Until December 25th, fill in the form on their site to be entered to win a Holiday Collection gift set.
Mark Anthony - Like them on Facebook for a chance to win a free Moroccon argan oil hairspray. 100 winners will be chosen on January 4th 2015.
Minute Rice - Simply like their Facebook sweepstakes post or comment letting them know how you plan on adding something extra to your holiday table. Two winners will receive a $50 gift card each. Expires December 19th.
Purdy's - Want free chocolate for a whole year? Then like Purdy's page on Facebook to be entered to win 1 of 5 grand prizes. You have until December 22nd to enter.
Sears - Leave a comment on Sears' post to tell them what you think is the best construction toy. Ends December 21st.
Snuggle Bugz - Every day until December 22nd, you can enter to win a different item. Today's giveaway is for a Petit Pehr Collection. All you need to do is answer the question as to what your favourites Christmas movie is, fill in the fields with your contact information and you will be entered into hopefully win. To access the contest page, click on the main banner on the Snuggle Bugz site.
Things Engraved - Win 1 of 2 sets of stockings by posting a picture of your current stocking to either Things Engraved's Facebook page and using the hashtag #ThingsEngravedGifts. Winners will be chosen on December 22nd.
Thyme Maternity - Got a newborn? Then here's your chance to shine! Post a picture of your newborn for a chance to win a $5,000 CST RESP. To participate, post your picture with the hashtag #BabyThyme on Instagram or Twitter. You can also upload the picture directly onto Thyme Maternity's site. You have until January 31st 2015 to enter.
Let us know if you find any more contests. Good luck! :D