The Bay: Save 50% or More on Lagostina Cookwear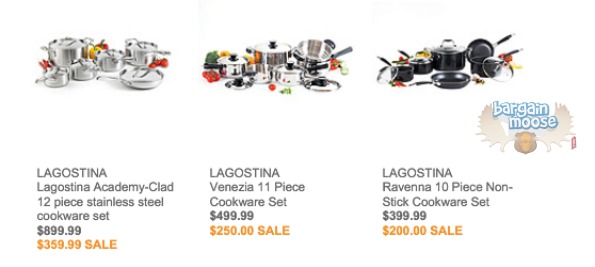 In need of new cookware? Until 10th November, get 50% off or more on select Lagostina cookware sets, at the Bay.
There are three Lagostina cookware sets on sale:
Lagostina Academy Clad 12 piece Stainless Steel Cookware Set $359.99 (reg. $899.99)
Lagostina Venezia 11 Piece Cookware Set $250 (reg. $499.99)
Lagostina Ravenna 10 Piece Non-Stick Cookware Set $200 (reg. $399.99)
The biggest value is the Academy Clad 12 piece set. It's professional quality cookware, designed to provide the very best in heat conductivity, superior cooking performance and enduring beauty.
Whichever cookware set you choose, you'll get free shipping as well!