Sears Canada: Babycakes Cake Pop Maker Only $9 (Was $30)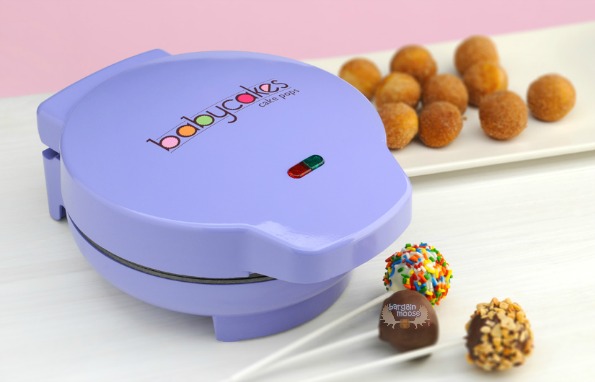 Sears has a fantastic deal on Babycakes items today only, including this Babycakes cake pop maker, now only $8.99, was $29.99.
My mom gifted us this cake pop maker for Christmas and it was an instant hit! She gifted it with a basket of goodies too, all for making and decorating cake pops. We've used it a number of times, just for fun or for making cake pops as gifts. We even made gift pops for all three of my kid's classes for Valentine's Day. They are so easy to make and the kids love doing it. It is sort of like having your own little Timbit maker. If you don't believe me, read all the glowing reviews in the ratings and reviews section. This price is absolutely fabulous and I think the cake pop maker would make a great Easter gift too.
Not only is the cake pop maker on for 70% off, but a few other Babycakes items like:
My cake pop maker is such a hit in our house, I'm considering the mini cupcake maker and the decoration station to go along with it.
Shipping is free on a purchase over $99.