Hudson's Bay: 70% Off London Fog Men's Gloves (M or XL ONLY) - Now On Clearance $13.50 (EXPIRED)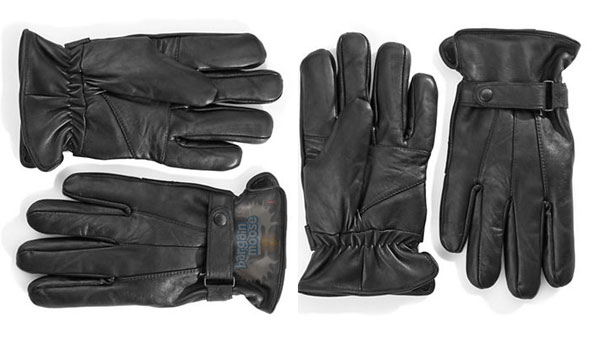 Browsing around Hudon's Bay's website, I found a wonderful deal on the London Fog men's gloves. Originally priced as high as $45, they're now on clearance for just $13.50, which is a 70% price reduction!
Since they're on clearance, sizes are restricted to the medium and x-large ones and they're also only available in black. Personally, I much prefer getting black gloves anyways because of how quickly any other colour becomes dirty!
Not too long ago, my hubby bought himself a pair of gloves that look nearly identical to these and while he absolutely loves them, the problem is that he always misplaces them. Nearly every day, he asks me if I have seen them and once, he even forgot them in the shopping cart!
I figure that a second pair could help with this little problem. Perhaps this way, he could keep one pair in the car and one in his coat pocket to use outside!
The description on Hudson's Bay's site isn't a very detailed one, so it's really a case of what you see is what you get, but these gloves have a buckle detailing at the cuff and are lined on the inside. According to one reviewer, who got these for their 10-year old, the gloves fell off when he was playing in the snow, but then again, these aren't exactly "play in the snow" kind of gloves either.
Here's what another reviewer had to say about them:
These gloves are warm as it is lined with thinsulate and feels very durable.
From the only two reviews, these gloves have 4.5/5 stars.
They're more expensive, but I also spotted the London Fog 10" wool and leather strap gloves on sale for $42 (reg. $70). These too are limited in size and it's unclear whether they're for women or men, but they could make an interesting choice as well.
Extra 15% Off
If you have a Hudson's Bay credit card, then you can save an additional 15% on your order by using it at checkout. This offer is only valid until March 1st.
Shipping
Since Hudson's Bay only ships orders over $100 for free, you would need to either get a big ticket item to reach that threshold or a couple of smaller items. Otherwise, a $5.95 shipping charge will apply, but even with this charge, the deal on these gloves is worth it.
(Expiry: Unknown)