2x Fantastik All-purpose Cleaners In-Store @ Walmart – Get Both For Only $0.63 via Snapsaves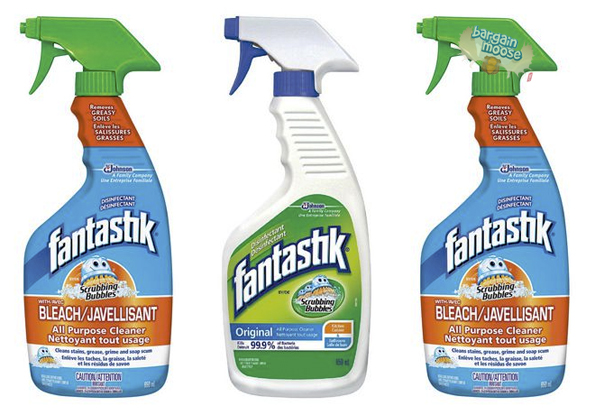 In a recent email about the latest bonus offer blitzes from Snapsaves.com, the Canadian grocery cashback app, I spotted a hot deal - the deal involves a special offer in-store @ Walmart on Fantastik all-purpose cleaner triggers.
The deal is this – buy two of the Fantastik cleaners and you will get $3.25 cashback. As these products are only $1.94 in-store @ Walmart this weekend, you are spending $3.88 and getting $3.25 back. This means that you're paying $0.63 for two bottles of the Fantastik all-purpose cleaner!
The offer is valid for the following products:
Fantastik Original Disinfectant All Purpose Cleaner
Fantastik All Purpose Cleaner Disinfectant with Bleach
Fantastik Oxy Power All Purpose Cleaner
Here is the current Walmart flyer if you want to have a browse before you head to the store, to see if there are any more offers that you'd like to get your hands on.
Remember, you must upload your receipt to Snapsaves within two days of your purchase. The page says "no weekly limit" so I am actually not sure if you can buy multiples of this Fantastik offer and get cashback for each purchase. That'd be good if you can. UPDATE - it's confirmed that you can buy as many of these as you wish, all on the same receipt.
New Snapsaves Users
If you've never used Snapsaves before, this is a good time to try out the grocery cashback app. You should note that you cannot simply claim the $3.25 cashback for this offer on its own. You need to accrue $20 or more in your Snapsaves account before you can request a cheque. Have a browse of the current offers on Snapsaves, see if there's anything more that could be relevant to you both in your grocery shopping now, and in the future, and you could claim a lot of cash back!
Existing Snapsaves Users
For existing Snapsaves users, getting this deal should be no problem whatsoever. Just head in-to Walmart, buy your products, snap a photo of your receipt and upload it to Snapsaves as normal. You'll get the $3.25 credited to your account and cash it out as normal.
Please let us know in the comments below how you get on with claiming this offer!
(Expiry: 23rd June 2014)