Toys R Us Canada: Gift Of Play $10 Reward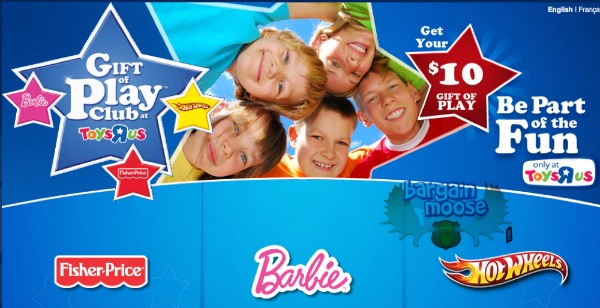 Sign up for Toys R Us Canada's Gift of Play Club and get a $10 reward to use on your next purchase!
The Gift of Play Club is a program that offers special savings, promotions, contests and product information on popular brands like Barbie, Hot Wheel and Fisher Price.
Any adult can join the Gift of Play club. The offers sent out to member can be used both in store and online.
I'll take any toy savings I can get! With birthdays over for the year, I'm hoping to not bring in any new toys until Christmas...let's see if I can stick to that one!