Thrifty Foods Canada Freebie: Free Cake For Child's 1st Birthday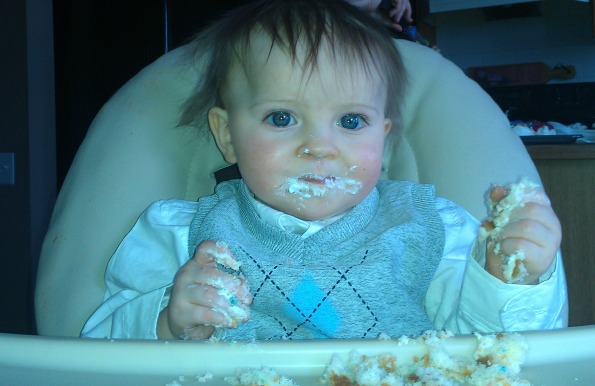 When a child turns one year old, parents tend to celebrate huge and go a little overboard.  Most people don't really stay inside their budget because it is an exciting time, so anywhere you can save money is a bonus. Thrifty Foods wants to celebrate this milestone with you and help you save money in the process.  They are offering a free birthday cake for your child's first birthday at all locations in store!
To order for your little one, stop by any one of the in-store bakeries to order your free 8" x 12" first birthday cake.  You will be allowed one per child and you can choose between a blue for a boy or pink for a girl. Make sure to give your local store at least 24 hours notice to get your free cake. You won't even need to make any purchase to get this deal!
It doesn't matter if you have envisioned some spectacular cake for your child's first birthday, a freebie is a freebie.  I know so many people that make an extra cake for the first birthday just to put it in front of their little one to tear apart for a photo.  Why spend the time and money getting two cakes when you can get one for free?  This is the perfect freebie to take advantage of!
The picture above is from my youngest son's first birthday, tearing apart the extra cake I made him.  I wish I had know about this deal back then to save me some time and money!
(Expiry: Ongoing)