The Body Shop Canada: Oils Of Life Facial Oil Free Sample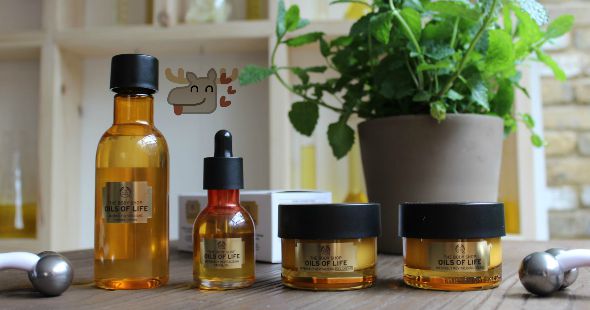 Woohoo, let's celebrate the long weekend with a freebie from The Body Shop Canada. For a limited time you can claim your free Oils Of Life Facial Oil Sample from The Body Shop. Just follow the link below to get your freebie, but you will have to be one of the first 7500 to claim it in stores or you may be disappointed.
Free samples are great. Today you can get the new Oils Of Life intensely revitalizing Facial Oil for free from The Body Shop Canada. This Revitalizing Facial Oil has three of the most powerful natural oils from seeds. This oil is designed to quickly visibly reduce the appearance of aging. So essentially you can look younger for free! Sounds like a steal to me. 
So if you're ready to be one of the first to try the new Oils Of Life Revitalizing Facial Oil, just follow the link and click "claim it". You will have to claim your freebie before October 4th, 2015 for sure. Only 7500 will be able to claim one, so I wouldn't hesitate long to head into your closest The Body Shop to get your freebie.
This Oils Of Life Revitalizing Face Oil is known to:
revive radiance
intensely revitalize
replenish nutrition
According to the user tests, 79 year old Caucasian ladies and a 79 year old Asian women were able to visibly see a dramatic difference after 4 weeks of this product. Women that tested this product and were 53 years old saw instant results. So I would think the free sample is more to see if your skin reacts with the ingredients or not. If the sample works for you, then you can head on over to The Body Shop and buy a larger portion for yourself and hopefully see some awesome results.
If you don't want to claim it and get it for free in stores, you can always shop at TheBodyShop.ca instead. You will get a free Oils Of Life Intensely Revitalizing Facial Oil Deluxe sample for absolutely free with any purchase.
(Expiry: 4th October 2015)