Splenda Flavors For Coffee: Facebook Samples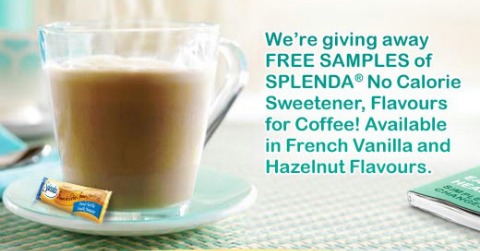 Another Facebook freebie is happening now. When you 'Like' Splenda Canada on Facebook, you can sign up to receive free samples of Splenda Flavours for coffee in delicious French Vanilla and Hazelnut flavours.
There are always a limited number of samples available (I think it's 10,000 this time) so get yours now! Your samples should arrive in 3-5 weeks.
There are some recipes on the Splenda website worth checking out. This one for Vanilla Chai latte uses the Splenda French Vanilla packets. Yum!
(Unknown Expiry)