SPCA Freebie: Free "No Hot Pets" Window Decal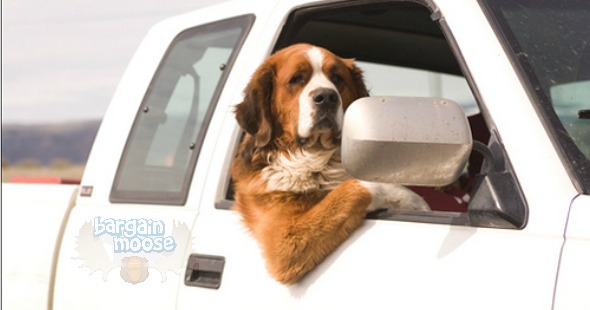 Tired of seeing people leave their dogs in their car while they shop or go in for a doctor appointment? Spread awareness with a free No Hot Pets window decal from the SPCA. In particular, the Ontario SPCA is giving these window decals away for free, but any Canadian resident can claim theirs. These stickers will be available only while quantities last, so snag yours quick.
It drives me absolutely crazy when people head over to the grocery store and leave their dog in the car. Sure, sometimes grocery shopping may take just 5 minutes if you just need milk and bread. What about those times where you totally get carried away and take an hour or more? While my beloved pooch immensely enjoys car rides, I would never risk leaving him in the car so that I could shop. Do you realize that on a fairly warm day, it would just take 7 minutes for your vehicle to get too hot for your furry friend to survive? Sometimes even with the windows open it can become unbearable for a dog. It is so important to spread awareness about this issue, and that is where the SPCA comes into play.
For a limited time, or while quantities last, you can take the pledge to support the OSPCA and get a free No Hot Pets window decal in the mail. Simply fill out the short and sweet form providing your name and address to claim your freebie. This information literally took me about a minute to enter, and then I received confirmation that my window decal is on the way. You can opt not to receive future updates, but sometimes the SPCA has exclusive offers and discounts at different pet stores, so I always like to stay informed.
There are quite a few retailers that seem to be turning pet friendly lately. This is to encourage people not to leave their pets in the hot car while they shop. BringFido.com tells you about many of the stores that are pet friendly. I was surprised to see that stores like Bass Pro Shop, Holt Renfrew and other high end retailers welcome pets inside their stores. The window decal is another great way to prevent deaths of dogs that are left in the car. Please allow about 4 weeks for your free No Hot Pets window decal to arrive.
(Expiry: Unknown)