Sobeys Club: 500 Bonus Free Aeroplan Miles For Joining!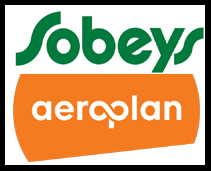 If you're an Aeroplan frequent flyer collector, here's a deal for you!
Firstly, go to Aero Plan and log in to your account. Then click the "Join Club Sobeys" link. Once you have done this, you'll get 500 bonus aeroplan miles credited to your account! Even if there are no Sobey's grocery stores near you, I don't see any reason why you cannot join online and claim the 500 free frequent flyer miles.
Why not go the whole hog and aim to collect 1 million Aeroplan miles – like Marc did over on the Great Canadian Mileage Run! He clocked that up in a 2 month period! Wow!