Secondcup Canada Free Wifi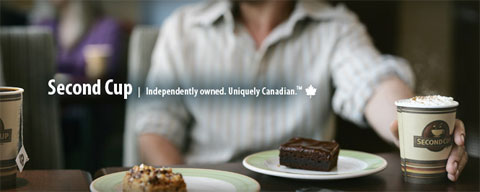 Heads up! Similar to Starbucks, Secondcup Canada also offer free wifi in all of its Canadian locations. I only found this out recently!
As I work from home, sometimes it is nice to pack up the laptop bag and head out for a change of scenery. I often go to Starbucks for a nice frapuccino. I can sit and check my emails and have a nice drink too. I didn't realise that Secondcup also offered the free wifi service, so I am posting about it so that all the moosers know.