Save.ca Coupons: Free Herbal Essences Products!!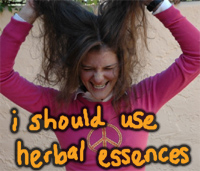 Wow, I really like these free Canadian coupons! You can order the free coupons online @ Save.ca! You can see that the Herbal Essences products are free.
So, order your coupons from Save.ca, wait for them to come in the mail, and then use them in your local supermarket or grocery store to get your freebies! As far as I can tell, the coupon will credit you with $4.29 towards the purchase of a product.

I love Herbal Essences shampoos – they smell good enough to eat.
Thanks to The Cheap Girl and StarMama.