Royal Bank Canada Freebie: Free $50 Gift Card (Non-RBC Customers Only)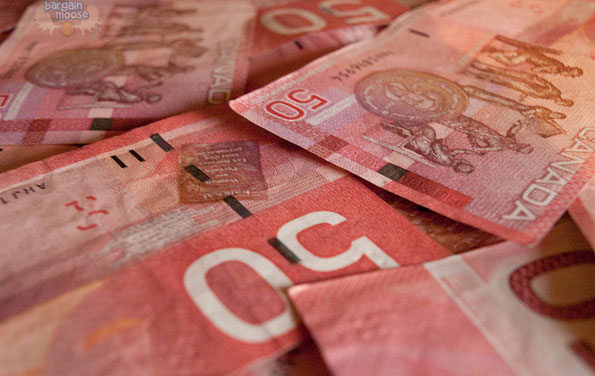 Which bank are you with? If you're not with RBC, then you could score yourself a free $50 Visa gift card! Keep reading to find out more.
There is no purchase required to redeem this freebie. All you need to do is book an appointment to go chat with an RBC financial adviser about your banking needs and at the end of the meeting, the $50 Visa gift card will be yours.
Once the time comes to go to the appointment, make sure to bring a copy of your last banking account statement as the financial adviser that you meet with will review it with you in an effort to demonstrate how much better banking with RBC would be for you. In order to qualify for the promotion, you must have an active personal account (a chequing one) with any bank other than RBC.
Personally, I have been with RBC for over a decade now and I love everything from the customer service to the ease of online banking, etc. In case you're curious, RBC's app is also well-made and is easy to use. Both the site and the app are very straightforward and whatever you need to do gets accomplished quickly.
To give you an idea, chequing accounts at RBC start from $4 per month for 10 debit transaction with the RBC No Limit account all the way up to $30 per month for unlimited transactions and free overdraft protection with the RBC VIP Banking account. In between these two, you can also get either the No Limit Banking account for $10.95 per month with unlimited transactions and $4/ month overdraft protection or RBC Signature No Limit banking for $14.95 per month with both unlimited transactions and overdraft protection. All of these accounts also waive certain other fees, so make sure to check out RBC's Banking Accounts page for an overview of all of these.
Even if you're perfectly happy with your current bank, it's definitely worth checking out what other banks have to offer every once in a while because you never know when you can get something better. This freebie is definitely a major incentive as well!
Moosers, which bank are you with? What are your thoughts on the bank you're with?
(Image Credit: 58445233@N04)
(Expiry: 2nd February 2015)