Purchase 2 POM Bottles & Get A Free 2 Week Goodlife Fitness Membership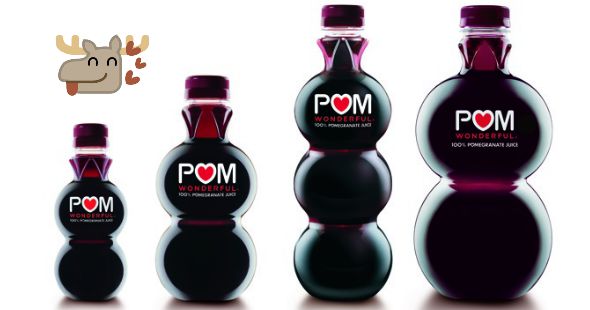 Have you been looking to get a gym membership, but don't know where to start? Pom Wonderful Canada has just launched a fantastic new offer in partnership with Goodlife Fitness. Purchase two bottles of POM juice (473mL bottle) and you will receive a 14 day free gym trial membership. This is your chance to drink super juice and get super fit.
POM Wonderful is 100% pomegranate juice. It is considered a super-premium juice and has absolutely no preservatives or fillers whatsoever. Not to mention that every 473mL bottle of POM Juice has four entire pomegranates. Talk about healthy! Now you can combine this wonderfully healthy beverage with a gym membership. When you purchase two bottles of POM wonderful you can upload your receipt via the link above to get a free 14 day Goodlife Fitness Gym Membership. Maybe after two weeks of doing your gym routine you will be hooked. Gotta start somewhere, that is for sure! I know as a mom of a toddler, going to the gym is sometimes (honestly) my only time to spend with myself and relax from my life stresses. I am sure you can all relate, right?
Goodlife has been my gym of preference for years. I love that they usually have the separate room or section for ladies. I get tired of the remarks from men when I am trying to work out to be honest, so I appreciate that girls can have their own area. Not to mention some locations have day care and tanning beds as well. They really do make working out convenient. I also find that Goodlife Fitness generally keeps their machines and gym cleaner than other gyms I have tried. Of course that is my personal opinion, but opinions and reviews always matter when making decisions about your health, right?
This particular POM Wonderful offer is valid for all purchases made between September 1st and November 15th, 2015. The photo of your receipt has to be submitted within 2 weeks of the purchase date, You are also limited to one free trial per customer name, per email address. You also have to be a non-member and a first time club visitor by the looks of it.
(Expiry: 15th November 2015)