Goodlife Fitness: Free Teen Membership All Summer Long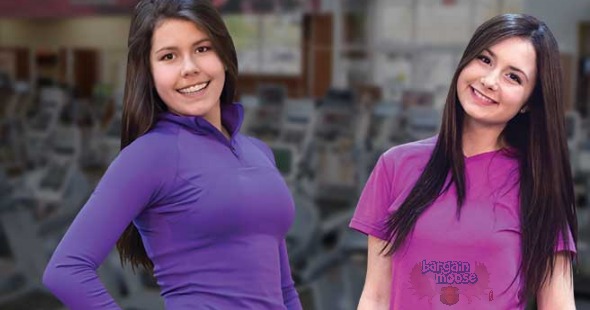 When school is out during the summer, you may find yourself frustrated watching your teen waste away watching Netflix or playing video games. Unfortunately, camps and programs to keep them outdoors or fit can be quite costly for parents during the summer months. That is why Goodlife Fitness Canada offers their lovely free Teen Fitness program. If your son or daughter is between the age of 12 and 17, you can enroll them in a free fitness program this summer at a Goodlife location near you.
There are a few sad facts that may inspire you to get your teen to the gym this summer. For one, 93% of children and teens are not even coming close to meeting Canada's physical activity guidelines. That sends our obesity rate soaring, which causes other health concerns as well. Since over 26% of children and teens are overweight, it is a great idea to get your kiddos on a routine of doing their daily physical activity. Since this Goodlife Teen Fitness Program is free, why not take advantage?
If you register for this free Goodlife Canada membership, your teen can visit your local Goodlife gym any day of the week, even 7 days of the week if they like. They must go between 8am and 4pm, but the last check-in times for teens is 3pm at each club. They will be allowed a maximum of 2 hours per work out period. The participating teens will even have full access to many of the club benefits, with some exclusions. The exclusions include the pool, sauna, whirlpools, hot yoga and tanning.
Register online and your teen will be presented with a membership card that is valid for the entire summer. If you have a membership at Goodlife like I do, then it might be some great bonding time to bring your kids with you to work out or hit the treadmill. Getting them in a routine may also inspire you to get into a physical activity routine yourself. The membership term is from July 2nd through September 6th. Usually Goodlife memberships would cost you around $40/month so you can see the great discount. There is a dress code required too, so make sure your teen has running shoes, shorts or exercise pants and a t-shirt with sleeves (no tank tops).
(Expiry: 6th September 2015)