GoodLife Fitness Free Teen Fit­ness Pro­gram All Summer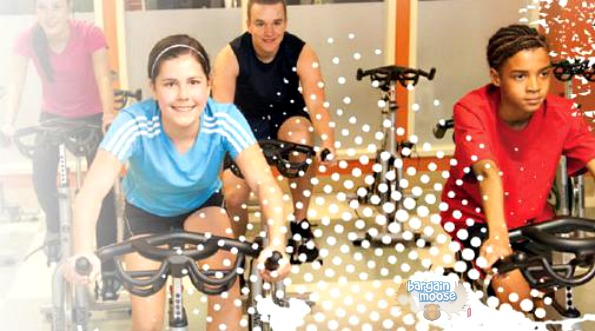 I have talked to a lot of parents of teens and the consensus seems to be that they find it hard to keep them busy in the summer with activities that they will enjoy and don't break the bank. GoodLife Fitness has a special on all summer long that will give your kids an active, fun and healthy alternative that is absolutely free.
Goodlife Fitness Clubs across Canada are offering a free Teen Fit­ness Pro­gram for youth ages 12-17.  Teens are encour­aged to drop by anytime  from 8am - 4pm , 7 days a week dur­ing July and August, 2012 to get fit and have fun and meet others.
Teen fitness is a very important issue:
According to the Canada Health Measure Survey (2010), over 26% of children and youth are overweight. Additionally, 60% of Canadian youth do not get the required daily physical activity for optimum growth and development. A whopping 93% of children and youth are not meeting Canada's physical activity guidelines.
This is absolutely free and a great healthy way to keep your teens active and meet other teens during the summer time.  All you have to do is register your teens and they will have to provide a photo ID upon the first visit only.  You do not need to go with them to GoodLife Fitness and you do not need to have a membership. Participating teens will have full club access with the following exceptions: tanning, pool, sauna, whirlpools, certain free weights/machines and Hot Yoga.
(Expiry: 31st August 2012)