Glitch!!? Get $50 Free Credit @ PayPal Canada (APRIL FOOL - EXPIRED!)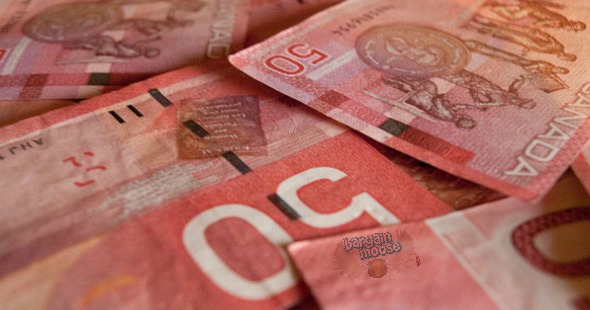 I have never seen an offer like this before, so I am absolutely sure it is a glitch. Be sure to snag it fast so you don't miss out, my adrenaline is pumping just typing about it. PayPal Canada seems to have a glitch in their system right now, but we are not complaining. Sign up for a PayPal account and you will automatically be credited $50 to your account, no questions asked.
I use PayPal for everything. I have never trusted using my credit card for online shopping, and so many different retailers are accepting PayPal now that it is so convenient. Do you know what is even more convenient? Getting $50 for free! Yes, that's right. You will get $50 in free credit right now just for making a PayPal account. I already have a PayPal account but I made another one with my other email address just to get this $50 credit - and it works.
There is no telling how long this offer will last, PayPal could realize their error at any moment. So if I were you, I wouldn't hesitate to click the link above and get started on collecting your $50 free PayPal Canada credit. I use PayPal for everything from purchasing makeup to movie tickets, so what are you waiting for? Your bank account doesn't even need to be approved to get this offer, so quickly make a new account so that you can be classified as a "new member" to claim this freebie.
I have seen PayPal offer $5 or $10 in free credit before, but never $50. What are you going to use your free $50 PayPal Canada credit to purchase?
(Expiry: Unknown)