Get a Free Sample of Pore Penetrating Charcoal Bar and Deep Cleansing Charcoal Pore Strips @ Biore Canada (EXPIRED)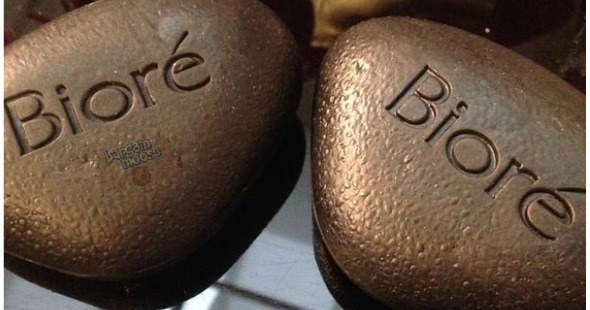 Leave it to Biore Canada to release awesome free samples for your skin. Hurry and you can request a free sample of the new Biore Penetrating Charcoal Bar and Deep Cleansing Charcoal Pore Strips. You will be among the first to try it.
I was just talking to Eva yesterday about how I break out across my forehead and nose even as an adult. I have been trying product after product to try to solve this solution, and can't wait to try this free sample of these Biore products. In your freebie package you will receive a sample of the Pore Penetrating Charcoal Bar as well as the Deep Cleansing Charcoal Pore Strips.
What I really like about Biore products, is that they rarely dry out my skin. Other acne control products I have tried tend to crack and dry out my skin to the point where I can no longer use them. That kind of defeats their purpose doesn't it? I can't believe that even as an adult I still get breakouts. How do you control your breakouts?
At first I thought it may be crazy to use charcoal on your face, so I did a bit of research. Natural charcoal is really well known for cleaning out pores actually. This charcoal bar has peppermint oil as well as exfoliating beads. Your skin will feel smoother and cleaner than before when you used just a basic cleanser.
As for the pore strips, they seem to be the new secret weapon. These strips will draw out more dirt and impurities than other cleansers, according to Biore. It is infused with Japanese Skin Purifying Technology to leave you with noticeable results after one use. You can be the judge of that after using your freebie.
This freebie is limited to 5000 people, so be sure to fill out your request form pronto. No purchase is necessary. These packs are estimated at about a $2 value, so I would expect they are a rather small sample.
(Expiry: 30th January 2015)