Freebies: Whitening Listerine Quick Dissolving Strips (and free coupon for $8 discount)
UPDATE on September 18th, 2008 - now finished!
Here's a freebie for your teeth! Listerine are giving away their "Whitening Quick Dissolving Strips". You only have to fill in a simple form and they will post them out to you, along with a free coupon to get you $8 discount on your purchase (if you like them that is)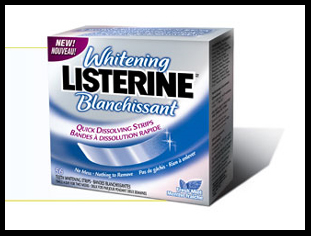 I've never used these things, I must admit they sound a bit weird!!
P.S. I'd be quick with this free offer, it may not last long.
- Anna