Freebie: Social Media Marketing For Dummies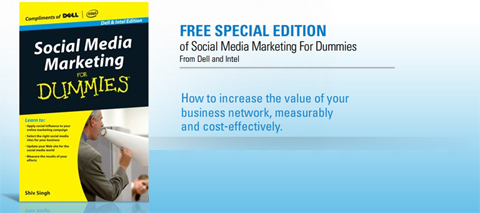 If you run a website or a small business, you might be interested in this little freebie from Dell. They're offering a free copy of Social Media Marketing for Dummies.
It says:
How to increase the value of your business network, measurably and cost-effectively.
You can either be environmentally friendly and just download a free copy, or you can request a copy to be mailed out.
These "for dummies" books are so distinctive. If you're not very social media savvy, it might give you a few handy tips and pointers about marketing your site or business.
(Ends April 2010)