Free Vector Cereal Coupon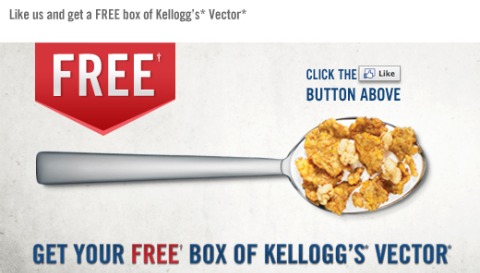 When you 'Like' Vector Cereal on Facebook you can get a coupon for a free box from save.ca!
Here's how to get your coupon from the Facebook link:
1.     Click on the Coupon Tab

2.     Click the "Like" button above the tab.  If it's not there you've already liked the page and you can still get your coupon, just follow the steps below

3.     On the Coupon Tab click on Save.ca and a new browser window will open with the Vector coupon from Save.ca

4.     In the new Save.ca window select the Vector coupon and then click "Get my coupons."  Then follow the links on Save.ca to have your coupon mailed to you.
I love Vector cereal! It's great when you get a coupon for a free box!
(Expiry Unknown)