Free stuff: Gillette Fusion Razor (using $10 discount coupon)
This freebie has been around for a while, but it is a really great one and deserves to be mentioned!! If you would like a free Gillette Fusion razor, then go to this Gillette page over on Save.ca, tick the "add coupon" checkbox, and click "submit".
The next page will come up, you can add any other coupons that may tickle your fancy. Finally, click "get my coupons" at the top right, follow the process, fill in your details, and they will mail you out the coupons.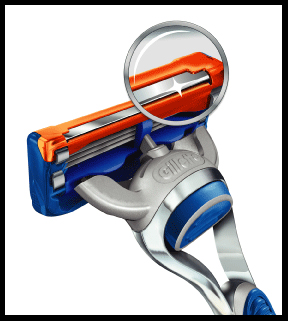 In my experience, they arrive quite fast, usually within a week or so. Then, all you have to do is take the coupon with you on your next grocery shop and it gets you $10 discount off the price of the Gillette Fusion razor (which makes it practically free)!
I guess this is a cunning marketing plan to make you buy the replacement razor blades in the future, but I gotta tell ya, it worked on me!
- Anna
UPDATE - 15th September 2008 - they keep changing the web address of the coupon, so I have just updated the above thread with the new coupon link.