Free Sample of Boss Orange Fragrance
Hugo Boss is giving out free samples of their new fragrance, Orange. You have to fill in your details on their website to claim your free sample.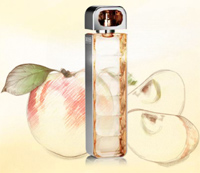 "Boss Orange" sounds more like a character out of a video game than a perfume!!! But here's what they say about it: Boss Orange is a warm, complex and inviting fragrance that combines the uniquely liberating notes of crisp apple, white flowers and at its very soul, vanilla and sandalwood.
Flowery, eh?