Free Download: Purdys "Around the Chocolatier's Table" Recipe Book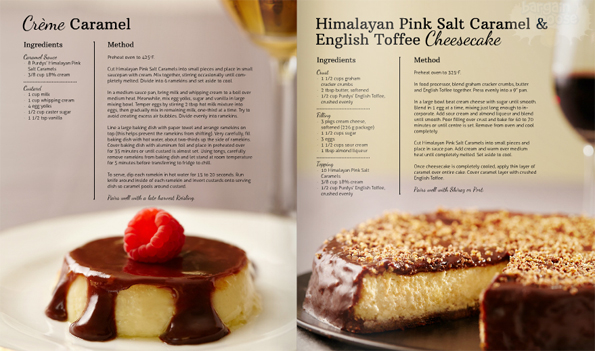 I was in the process of updating our Purdys coupon page here and I was browsing round their site, with my mouth watering as I did so. I noticed a banner on their front page about the download of a free eBook. It's called, "Around the Chocolatier's Table," and it is written by Gary Mitchell, Purdys head chocolatier.
You can either read the book online or download a copy for yourself, and read it at your own leisure. The aim of this free eBook from Purdys is the following:

That sounds great! Who says you cannot have chocolate with every course?
Glancing through the eBook, there are recipes such as:
Brie & chocolate tartlets
Spicy chocolate chicken thighs
Macadamia crusted Mahi-Mahi & lemon peppercorn sauce
Purdys dark chocolate & port beef wellingtons
Himalayan pink salt caramel and English toffee cheesecake
I've got a little quote from my partner, what he said when I read out the latter item on that bulleted list:
That sounds pretty nice.
Understatement of the year! Some of those recipes sound definitively amazing and the images in the book are pure and simply food porn. Honestly, I've only ever used chocolate in desserts… I've never had the chance to try my hand at using it in other courses too. I'd love to give some of these recipes a try. I don't think my partner would complain, in the least!
While you're on the above page on Purdys, you'll notice that there are a few other free publications to download too. For example:
A chocolate Martini collection! "Heaven… I'm in heaven…!"
(Expiry: Unknown)