Free Cereal Coupons From Save.ca And Websaver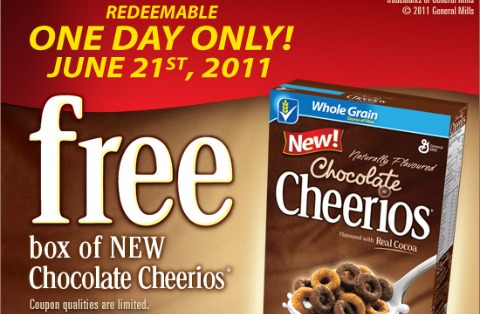 There are two great cereal coupons out today from websaver and save.ca  - get your coupons for free boxes of cereal!
Get a free box of either Chocolate Cheerios or Fibre 1 Brown Sugar Shredded Wheat. The coupon is from websaver and can only be redeemed on 21 June 2011.
In celebration of the royal wedding, save.ca is giving out coupons for your choice of Corn Flakes, Special K or Vector Cereal.
These coupons are available in limited quantities, so get yours before they are gone!
(Unknown Expiry)