Five Free iOS Apps For Leap Day @ iTunes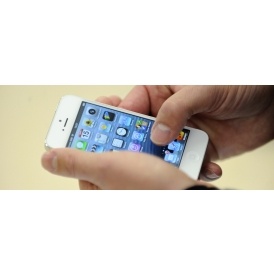 There are oodles of Leap Day promotions going on today, eh? What discounts have you enjoyed so far? If you are now at home and relaxing, then you may want to check out these five free iOS apps that Apple Canada is offering as their Leap Day promotion. Today you can download up to 5 different apps for free. These apps would have cost you up to $5 each before. If you are on your computer right now, you can easily find these apps on the front page of the iTunes store on your mobile device.
The five free apps include:
Though these apps are totally free, your billing information will need to be correct and up to par in order for you to successfully download these apps.
The Windy - Sleep & Relax Meditation app may be the natural white noise app you've always wanted! Good versions of these apps can be costly, and they can even help your baby get to sleep. Get it for free now and see if you can find a use for it. I also like the Spark Camera app. It looks like it has solid reviews, and I am sure we can all use something like that.
Moosers, which apps did you download for free?

(Expiry: 29th February 2016)