Facebook Freebie: Free Duck Tape Sheets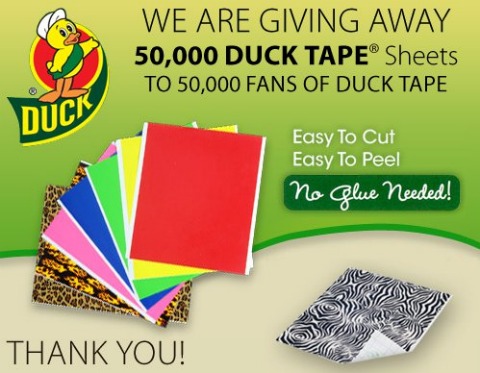 Every Monday until 2 May 2011, Duck Tape is giving out samples of their new Duck Tape Sheets. When you 'Like' Duck Tape on Facebook, you can get your sample of the easy to cut, easy to peel Duck Tape Sheets in some pretty crazy designs!
At 6pm ET, you can visit the link above, click 'Like' and then enter the giveaway. There will be 10,000 samples given out each Monday. You are limited to one sample and must be 18 years of age or older. You can expect your sample to arrive in 4-6 weeks.
Thanks for BargainMooser Jeanine for sending us this deal!