Enfamil Free Sample Printable Coupon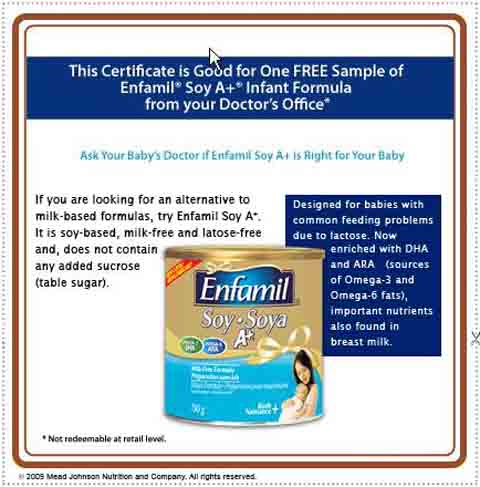 With this printable coupon, you can get a free sample of Enfamil Soy A+ Infant Formula from your baby's doctor.
This coupon is not redeemable at retail stores. You must bring it to your baby's doctor for the free sample. Ask the doctor of the formula is right for your infant, if so ask for your free sample.