Empire Theatres Coupons: Great Daily Deals For The Summer!
Empire Theatres are another Canadian merchant which have decided to start offering us great daily deals! They are doing so in the form of free coupons, which you can print out every day.
First of all, you have to join the Empire Insiders club.
Then once you are registered, you can print out the coupons for free!!!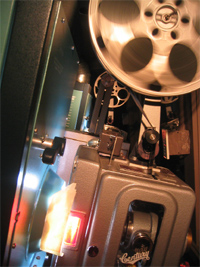 This week's coupons are:
Monday: 1 Admission Ticket for $6.99
Tuesday: Buy a Combo, Get a Free Admission Ticket
Wednesday: Buy 1 General Admission Ticket, Get 1 Free
Thursday: Admission, Popcorn & Pop for $9.99
Friday: Save $2 off a Combo
Saturday: Buy a Combo, Get a Free Nestle Single Bar
Sunday: Buy a 130 oz Popcorn, Get One Free
If this changes next week, I will be sure to update the post!
Thanks hellochris!
UPDATE: @PhoenixWitch on my twitter feed expressed concern that these coupons might be for Ontario only, as that was the list of theatres on the signup page. As far as I can tell, the coupons are valid Canada wide, as there are no geographical restrictions printed on the coupons themselves.
UPDATE - the Empire Theatre coupons change every week.
July 13 - July 19

Monday: Buy One Admission, Get One Free
Tuesday: $6.99 Admission
Wednesday: Buy a Combo, Get a Free Popcorn
Thursday: Buy a Combo, Get a Free Coke Zero
Friday: Buy One Nachos, Get One Free
Saturday: Buy a 44oz Drink, Get One Free
Sunday: Buy a Combo, Get a Free Popcorn